Meet Dezi Nambafu
Dezi 35 years old is a mother of 6 children. She has been on our women empowerment program for 2 years. Through our program, Dezi was able to access business skills, mentorship and small startup loans. She used the skills and the small startup loans to start a retail shop in a small stall alongside the road.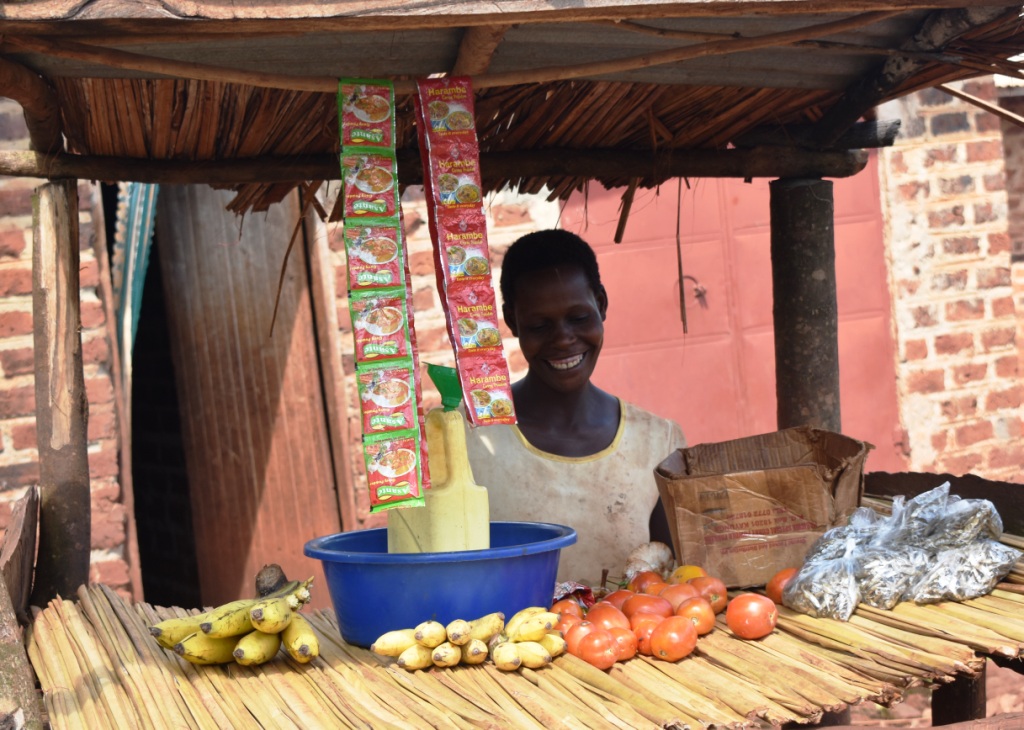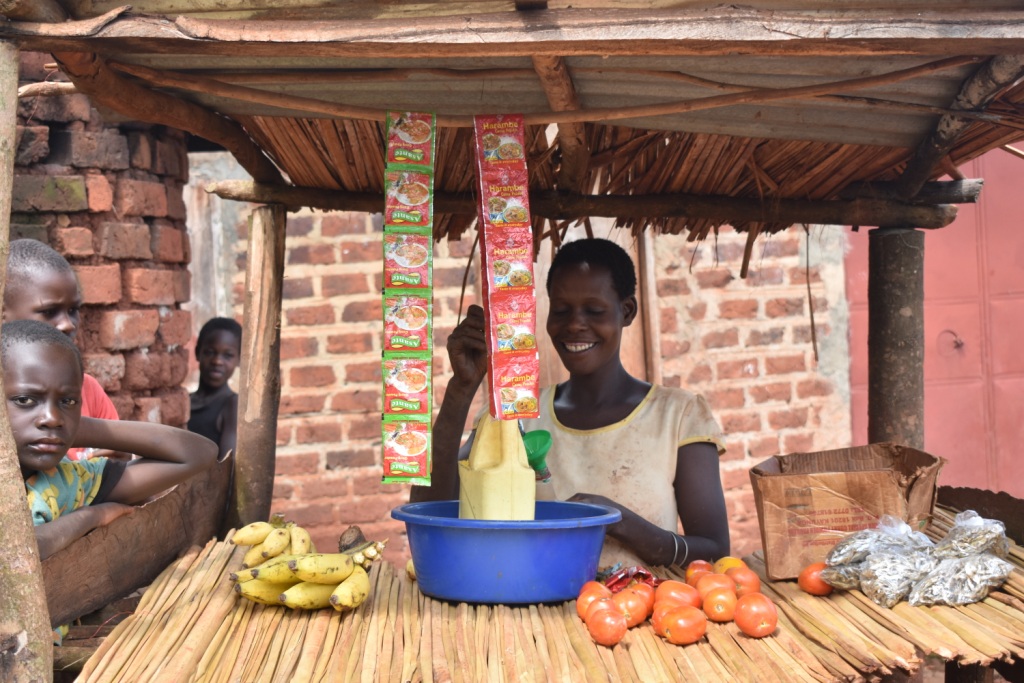 Over time we have worked and supported Dezi to grow her retail shop through continuous mentorship, business skills and supportive small startup loans. This has helped her to transform her retail shop to a business that is now generating more income and she is now able to provide for her 6 children with a meal, school fees, medical care and other basic needs.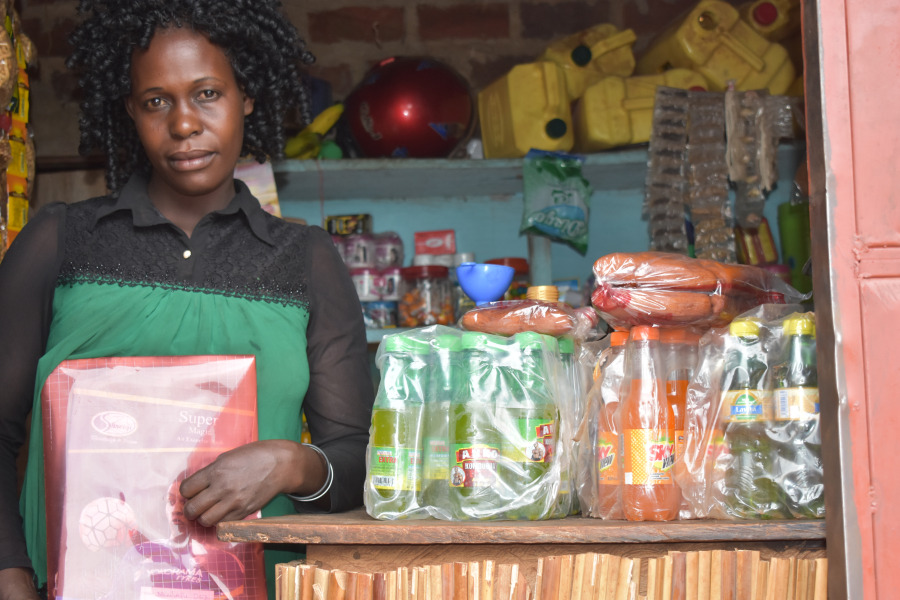 Dezi has also been able to expand her retail shop from just being a roadside stall business to now being transferred to a permanent room where she is now able to stock more merchandize with good security.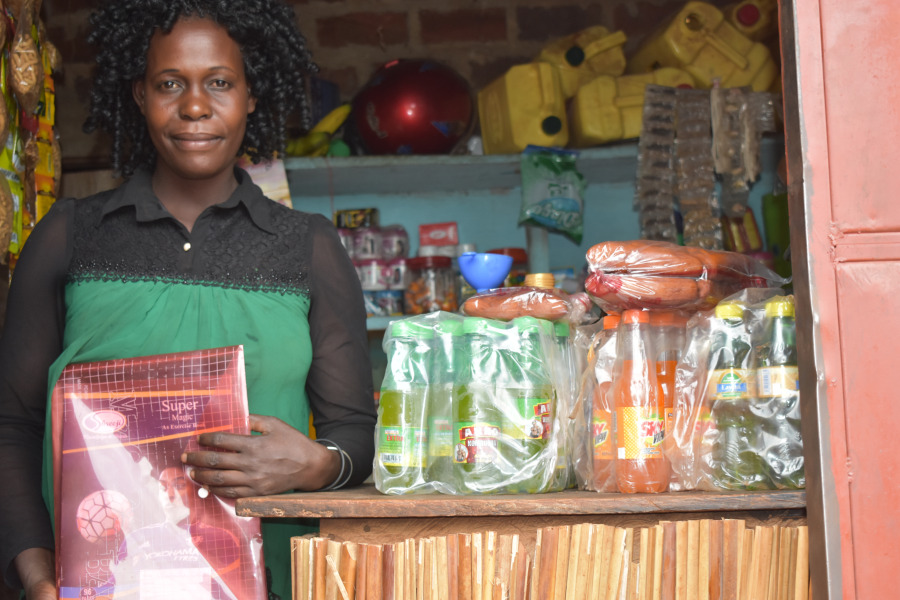 The reason we are able to achieve this impact is because of your generosity and support. Thank you for being part of our journey towards women empowerment.