Afaayo Women's Group supported
July 26, 2021

ANNUAL REPORT 2020
November 8, 2021
For many years,  Cecilia lived in a dilapidated house with leaking roof and when it rained, she would spend sleepless nights standing with her 2 grandchildren.
Cecilia, a widow and a grandmother to 2 had no choice but endure the state of poor housing; made of muddy walls, leaking roof and a short door which would make it difficult for her enter. Much as she was facing the challenges of poor shelter, the relatives of her husband who had passed on attacked her and threatened to take away the land which was her property. Working with the local leaders and the municipality, SustainME stood with her and had her land secured and given back to her.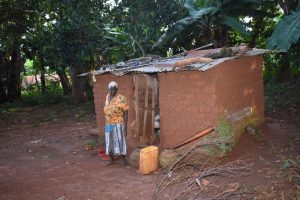 Acknowledging the poor housing situation Cecilia and her family was undergoing, SustainME through our partners and friends built a better shelter for her and the children. With better shelter, Cecilia can now afford to sleep peacefully with her grandchildren and feels more secure than never before. The relatives who had wanted to grab her land have been put to a stop legally and we are happy that with your support, we have managed to fight for Cecilia's rights as a widow and in addition helped her to have a better shelter.

Cecilia shared with that  I am over joyed, I can now shine and smile because of you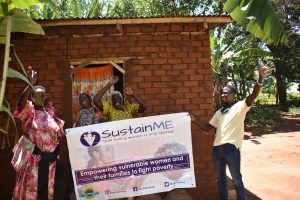 Thank you for your generosity, because of you many lives are being transformed everyday.
Follow the link here to learn about more opportunities through which can continue to create impact in the lives of the vulnerable women and their families; https://www.givingway.com/campaign/f955fb
SustainMe is a non profit organization empowering vulnerable women and families to fight poverty. We empower women through economic development, microfinance, healthcare and food security.