You will all agree with me that life skills development is very vital for growth and development of children. Life skills such as communication, Decision making, assertiveness, Resistance to peer pressure, self-awareness, interpersonal and relationships skills are part of the child's life.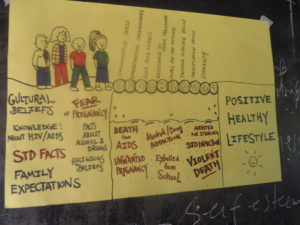 However, many children especially the vulnerable children do not have the opportunity to access these vital skills in the schools and even at home since their guardians and parents are aware about them. Henceforth, this leaves the children with a big gap in their lives and less capacity to maneuver through life challenges and live positive health life styles.
Sustain Micro Enterprise being concerned with this situation is helping young children especially in poor schools and communities by providing life skills. By making life skills available to the children, we are empowering children to be in charge of their lives.
Are you a school or an organization and would like to help your children to acquire life skills, please invite us and let us share with the children these skills.
Email us: [email protected]