Manjeri is 9 year old lives with her grandmother and 1 sister. She is a humble and jolly child. She enjoys playing rope skipping, dodge ball and making toys.
Manjeri lost one eye because her family couldn't afford to provide better medical care for her. Due to poor medical attention that was given to her when she had an eye problem, she ended up losing the eye.  She feels bad for having one eye.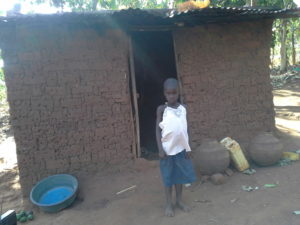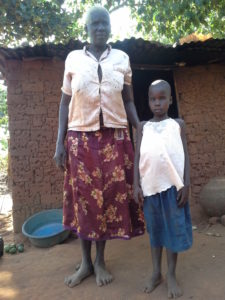 Manjeri has never had an opportunity to go to school but admires her friends who go to school every day. The child's grandmother depends on subsistence farming for living thus the income raised is very low to cover the child's school fees and other basic needs.   Manjeri is very useful girl at home as she helps to fetch water, wash utensils and cooks food. However, she hopes that one day she will be able to go school.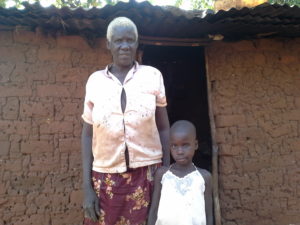 Manjeri needs $37/£28 to be able to go to school and work towards her dreams.
Your support and love to Manjeri will help her to have an opportunity to education. Her future will be secured because of your generous support.
If you would like to support Manjeri start school, please follow the link: https://xpresspay.ug/payments/sustainmicroenterprise/index.html