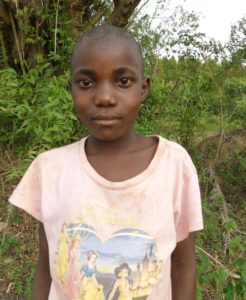 Help the girl child stay in school with Sustain Micro Enterprise: Let us help and make Swabula to shine!
Swabula Mutesi, 12 year old is in Primary three and lives with her single mother, 1 brother and 1 sister. When Swabula's father died, all her father's properties were taken by the relatives and the family was forced out. The family moved to live with their grandmother who also eventually died.
Swabula's mother struggles to pay school fees with her major source of income being from subsistence farming. Swabula fetches and sales firewood to raise money for school fee since her mother has no reliable source of income. However, she is often sent back home for school fees and misses school. She would like to become a Nurse in future but due to poverty, her dream is threatened.
Let us make Swabula's dream come to a reality by helping her to keep in school. She would like to be supported with $37/£28 to help her stay in school and achieve her dreams of becoming a nurse.
If you would like to give and support Swabula's school, please follow the link: https://xpresspay.ug/payments/sustainmicroenterprise