We are grateful for our donors for supporting and giving towards our work. Your support enables us to continue with our work of empowering vulnerable women and families to tackle poverty and live better lives. Throughout the month, we continued providing business skills, small loans and mentorship to the women. A new women's group of 10 women was formed and 3 gifts were received by women and children.
---
Inspiring Gifts
Safiyana and Alice Mirembe had an opportunity to receive school fees and were able to join school through a gift donated by Jill. Thank you very much Jill for the gift of school fees, the 2 children have had an opportunity to attend school as their fees were paid and they will be able to have a meal while at school. Therefore they won't have to attend school on an empty stomach.
Ruth receives a gift of a small loan
Ruth was blessed to start up her Grocery store with a gift donated by Mark. With the gift, Ruth has been able to put her small business in motion. Thank you very much Mark for generously sharing this gift with Ruth. She is now a happy mother with her business which is now in operation. She hopes to use the profits from her business to support her children with food, school requirements and other basic needs.
If you would like to purchase a gift for the vulnerable women and their families, please follow this link: www.sustainmicroenterprise.org/gifts-and-wishlist
---
Agali Awamu women's group formed
With the donation from Rotary Walsall, we managed to reach out to more vulnerable women and families and organized them into a local community group through which they can access small loans to start up small businesses and access business skills. The new group formed came up with a group name called "Agali Awamu", this means "togetherness". They believe that by working together, they can overcome poverty and improve their lives through learning together and establishing small businesses. We managed to provide business skills and we are continuing to provide them with skills so each woman will be able to receive a small loan and start up a small business.
Thank you very much Rotary Walsall for generously donating to Sustain Micro Enterprise. We really greatly appreciate your support.
---
One to One Mentorship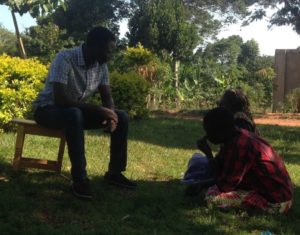 10 women were brought on the mentorship program. Mentorship is vital as it helps to put into practice the business skills that we teach women and keep the women always informed about the good businesses practice. We walked a journey with the women throughout the month, helped and empowered them to solve businesses challenges and ensure sustainability. While mentoring the women, we focused on the aspect of record keeping; women received record keeping templates and were able to start putting down their business records. Good records for women's small businesses means business success and in the long run improved incomes for women and their families. Good income will automatically help the women to provide for their children with food, medical care, better shelter and school requirements.
---
Hannah's Fundraising Campaign
We are very grateful to Hannah Barach for the love and passion she has towards empowering vulnerable women and families. Hannah volunteered with Sustain Micro Enterprise for 1 month last summer. We were blessed working with her as she helped women involved in microfinance and small businesses.
Last month, Hannah started a fundraising campaign and decided to share her 21st birthday with the women in order to raise money to help us to set up a Women's Centre. The Women's Centre will help provide all-round business, vocational and finance skills to the vulnerable women. The Centre will be well equipped with all the necessary equipments to enable the women acquire the necessary livelihood skills.
Thank you very much Hannah for the campaign, the support generated will help the women to have a convenient and well equipped centre where they acquire all-round skills. With these skills women can then start up income generating activities and provide for their families.
If you are interested in supporting this cause, follow this gofundme link: https://www.gofundme.com/hannahs21birthdaycampaign
---
Inspirational Story of the Month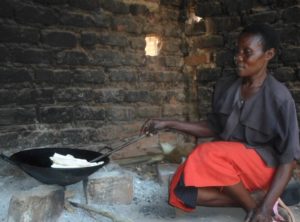 "Not all families in Uganda own land to grow their own food for domestic consumption or can access it for development purposes "Justine says.
Justine explains that "I considered hiring a piece of land to grow cassava; a business that I believed would change my fortune for a life time. But to make matters worse, when I found the land I did not have the money required to rent it and this was a big challenge that needed to deal with."
Then Justine visited our office where she received business skills training and a small loan which she used to hire a piece of land for growing cassava. Today, she boasts that the small loan not only helped her to hire a piece of land for cassava growing but it further helped her to start up a new business of frying cassava chips which is changing her life and family.
"After receiving a loan and business expansion, my family is living much better" explains Justine. "I am able to able to pay my children's school fees and am confident they will reach some level of basic education without financial problems".
See more impact of your donations by following this link:
https://sustainme.org.ug/about/our-impact
Sustain Micro Enterprise empowers vulnerable women and families to fight poverty through microfinance, business skills, mentorship, micro business development, vocational skills support and other empowerment projects.