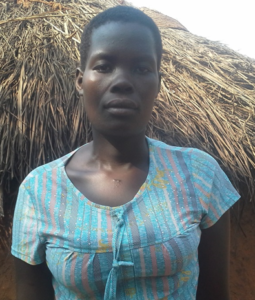 Sharon is a 28-year-old single mother of 2 children. Sharon was married and hoped that the marriage would provide everything for her. However, her marriage didn't work out; she was ruthlessly battered by the husband and her husband failed to provide for her and the children. Sharon decided to leave her husband and so had to look for ways to survive. She relied on subsistence farming for a living.
Life was tough for Sharon, taking care of 2 children by herself with no source of income. Sharon says that she aspired to start up a business but lacked business skills and capital.
Through a friend, Sharon was referred to Sustain Micro Enterprise where she attended a business training course and received a small loan which she used to start up a business.
Sharon has now been able to establish a small business selling local brew and now sees a better future for her and her children. With the established business, Sharon will be able to provide food for her children, support herself and provide basic needs for her family.
Thank you very much Inner Wheel for your generously donation, it has helped Sharon to set up a small business.